E. Marshall Brooks, Ph.D.
Assistant Professor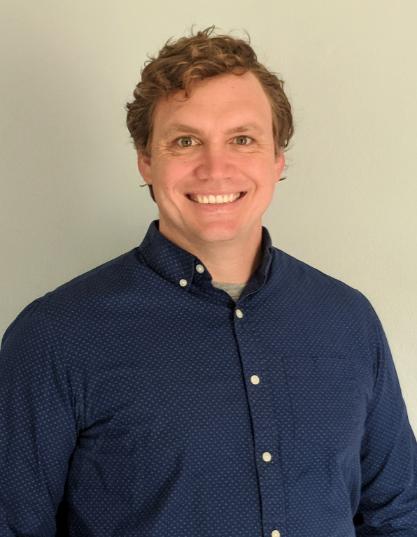 Team Member, Health and Wellness in Aging Populations Core: VCU Institute for Inclusion, Inquiry and Innovation (iCubed)
Department: Family Medicine & Population Health
Phone: (804) 828-5665
Email: edward.brooks@vcuhealth.org
Address/Location:
One Capitol Square, 6th Floor, Room 620
830 E. Main Street
Richmond, VA 23219
Education
Ph.D. - Cultural Anthropology: Rutgers University, 2015
M.A. - Cultural Anthropology: Rutgers University, 2011
B.A. - Sociology and Anthropology: University of Florida - Gainesville, 2007
Keywords & Interest Areas
Social ecology of health
Medical education
Behavioral health
Substance use
Primary Care
Secularization
Religious change
Political culture
Professional Affiliation
North American Primary Care Research Group
American Society of Addiction Medicine
Collaborative Family Healthcare Association
American Anthropological Association
Society for the Anthropology of Religion
Canadian Anthropology Association
Awards & Honors
Pearl Award, North American Primary Care Research Group
Postdoctoral Research Fellowship, Department of Family Medicine and Population Health, Virginia Commonwealth University
Bevier Dissertation Writing Fellowship (declined)
Moffatt Inter-Religious Peace Grant
Hybrid Course Conversion Grant, Rutgers University
Bigel Award, Rutgers University
Waterman Special Opportunity Grant, Rutgers University
Excellence Fellowship, Rutgers University
Selected Publications
Etz R, Gonzalez M, Brooks EM, Stange K. Less AND More Are Needed to Assess Primary Care. Journal of the American Board of Family Medicine. 2017; 30(1):13-15. 2017
Bedoya P, Neuhausen K, Dow A, Brooks EM, Mautner D, Etz R. Student Hotspotting: Teaching Interprofessional Teamwork and the Role of Social Determinants of Health. Academic Medicine. First published online July 11, 2017. 07/2017
Brooks EM, Etz R, Tong S, Aycock R, Neuhausen K. Barriers Beyond Access: A Qualitative Study of Challenges to Care in an Urban Safety-Net Behavioral Health System. Mental Health in Family Medicine. 2017; 13:423-427. 2017
Brooks EM, Gonzalez M, Eden A, O'Neal J, Sabo R, Etz R. What do Family Physicians Really Think of Maintenance of Certification Part II Activities? Forthcoming, Journal of Continuing Education in the Health Professions.
Books, Book Chapters, Monographs
Brooks EM. Disenchanted Lives: Apostasy and Ex-Mormonism among the Latter-day Saints. Forthcoming, Rutgers University Press, 2018. 2018