Welcome from the Director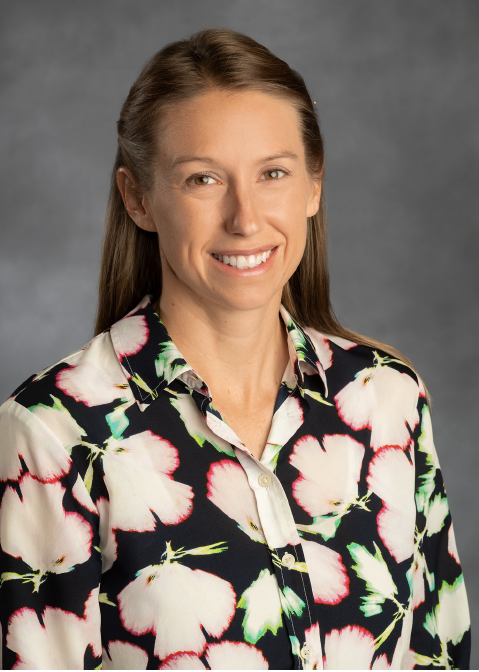 We are thrilled to launch the VCU Health Community Memorial Hospital (CMH) Family Medicine Residency Program. This new rural track program combines the experience of a growing community-based hospital with VCU's Department of Family Medicine, dedicated to excellence in family medicine education, clinical practice and research for over 50 years. We will welcome our first class of three residents on July 1, 2024 and build to a 3-3-3 program over the first three years.
As part of the VCU Health system, this rurally located family medicine residency program will be directly supported by the VCU School of Medicine graduate medical education system and VCU's tertiary academic medical system in nearby Richmond, Va. This infrastructure and support will provide immense opportunity for high quality training and positively impact the health of the areas we serve.
As the founding program director, I am committed to an innovative program with strong resident and community voices. Our curriculum responds to the health challenges facing our nation, and creates leaders in healthcare that will transform systems to realize meaningful progress. This will require a diverse family medicine workforce, both in personal characteristics and career choice within the discipline. We maximize personal training plans to give the breadth of experience needed to be an excellent family medicine physician and in-depth opportunities in individual areas of interest. We have a wide range of faculty and resources to support your career interests from independent rural practice to academic research.
A community voice has been at the heart of our program development. The Hayes E. Willis Health Center (HWHC) opened in a neighborhood of South Richmond in October 1993 to remove South Richmond barriers to primary healthcare services. Our residency clinic is embedded in the VCU Health Hayes E. Willis Health Center for the first year of training. VCU works with the surrounding community to incorporate wrap around services needed to break down barriers to care such as on-site pharmacy, social work and behavioral health.
Community Memorial Hospital, our primary training site, was founded "by the community, for the community" in 1954. The Chamber of Commerce, local school system, local businesses, and the providers and staff at VCU Health CMH have been working directly with us to create this residency program. This sense of community and support makes this residency program special and provides education beyond the walls of the clinics and hospitals. Our program embraces all aspects of our patients' lives that impact their health. The South Hill community is as excited as I am to welcome our residents and make sure they feel valued and at home for their time with us.
With dedicated faculty mentors, diverse clinical training and a focus on addressing health disparities, we are committed to preparing the next generation of physicians for successful and fulfilling careers in family medicine.
If you are ready to broaden your horizons, develop profound connections with the patients and communities you serve, and help create the next generation of family medicine training, you will be met with a team of family physicians and educators who are eager to work and learn alongside you.
Lori Landes, M.D., Ph.D.
Residency Program Director
VCU Health-Community Memorial Hospital Family Medicine Residency
Assistant Professor, Department of Family Medicine
VCU School of Medicine
About the Program: Investing in Communities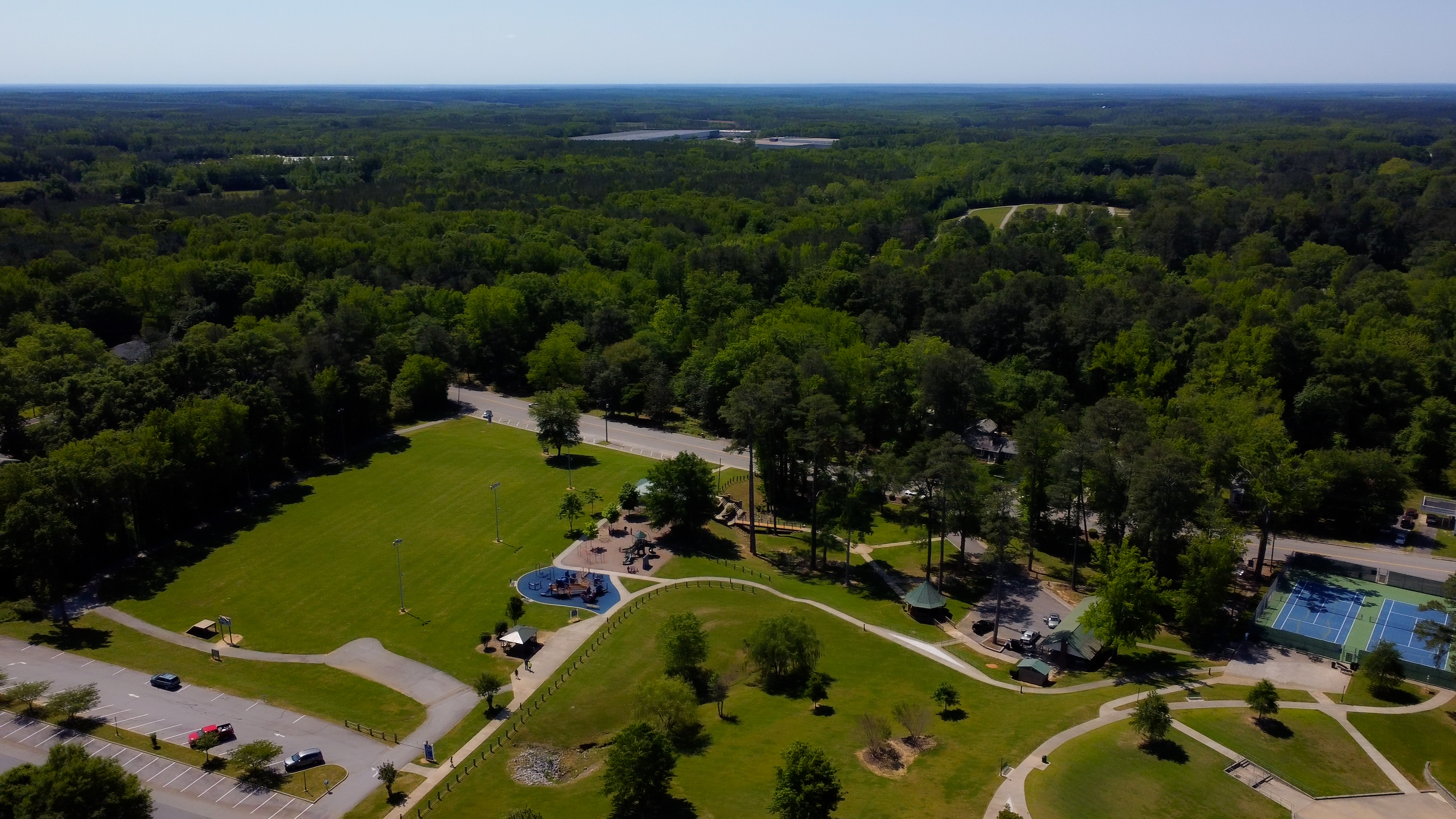 Our residency was founded with a simple vision: Every person in every community deserves the opportunity to live their healthiest, happiest, longest life possible. We believe the best way to achieve this vision is to center our training within the communities that need us most. This new program is designed to train adaptable residents that come away from residency with a broad range of skills and the confidence to create a future practice that best meets the needs of their communities and themselves. Our robust curriculum prepares residents to meet these goals by providing training in diverse settings including rural, urban underserved, a community-based hospital, an academic medical center, and global health.
Residents will spend their first year in the Richmond area, where they will rotate through a wide spectrum of inpatient and outpatient specialties to build a strong clinical foundation. Every week during PGY-1, residents will treat patients at the Hayes E. Willis Health Center, a community clinic on the Southside of Richmond that serves a predominantly Spanish-speaking population.
The second and third years of the program take place in South Hill, a burgeoning small town in rural Virginia about 80 miles southwest of Richmond. Residents will work alongside attendings and other health care professionals at VCU Health's Community Memorial Hospital, a state-of-the-art facility built in 2018 to bring comprehensive and compassionate care to South Hill and the surrounding areas.
Our mission is to produce community-centered family medicine physicians trained to meet the broad scope of medical needs in rural and underserved communities of Virginia and beyond through real-world learning that promotes diversity, civic engagement, discovery and innovation.
To attract and retain residents, faculty and staff of diverse backgrounds and life experiences that demonstrate and promote health equity and social justice
To deliver high-quality, cost-effective, value-based care to our patients
To provide residents with high-quality, comprehensive training in broad scope family medicine that emphasizes whole person care inclusive of individual, community and social aspects of health and illness
To promote a team-based and community-centered approach to health care so that all people in all communities can live their longest and healthiest life possible
To teach, model and advocate for systems changes that promote wellness among residents, faculty, staff, and colleagues; and to promote a culture of wellness in the broader health care system
In family medicine, we understand that a person's health is interconnected with societal factors such as housing and food security, local and national policies, economic status, and other cultural contexts. We strive to deepen our understanding of underserved communities, build trusting relationships with our patients and dismantle the systemic inequalities that contribute to today's health disparities.
Cultivating a diverse, equitable and inclusive environment is essential in fulfilling our mission to improve the quality of health care for humanity, and our program is dedicated to engaging in dialogue across the breadth of our community to fuel our actions.
Learn more about the School of Medicine's commitment to diversity, equity and inclusion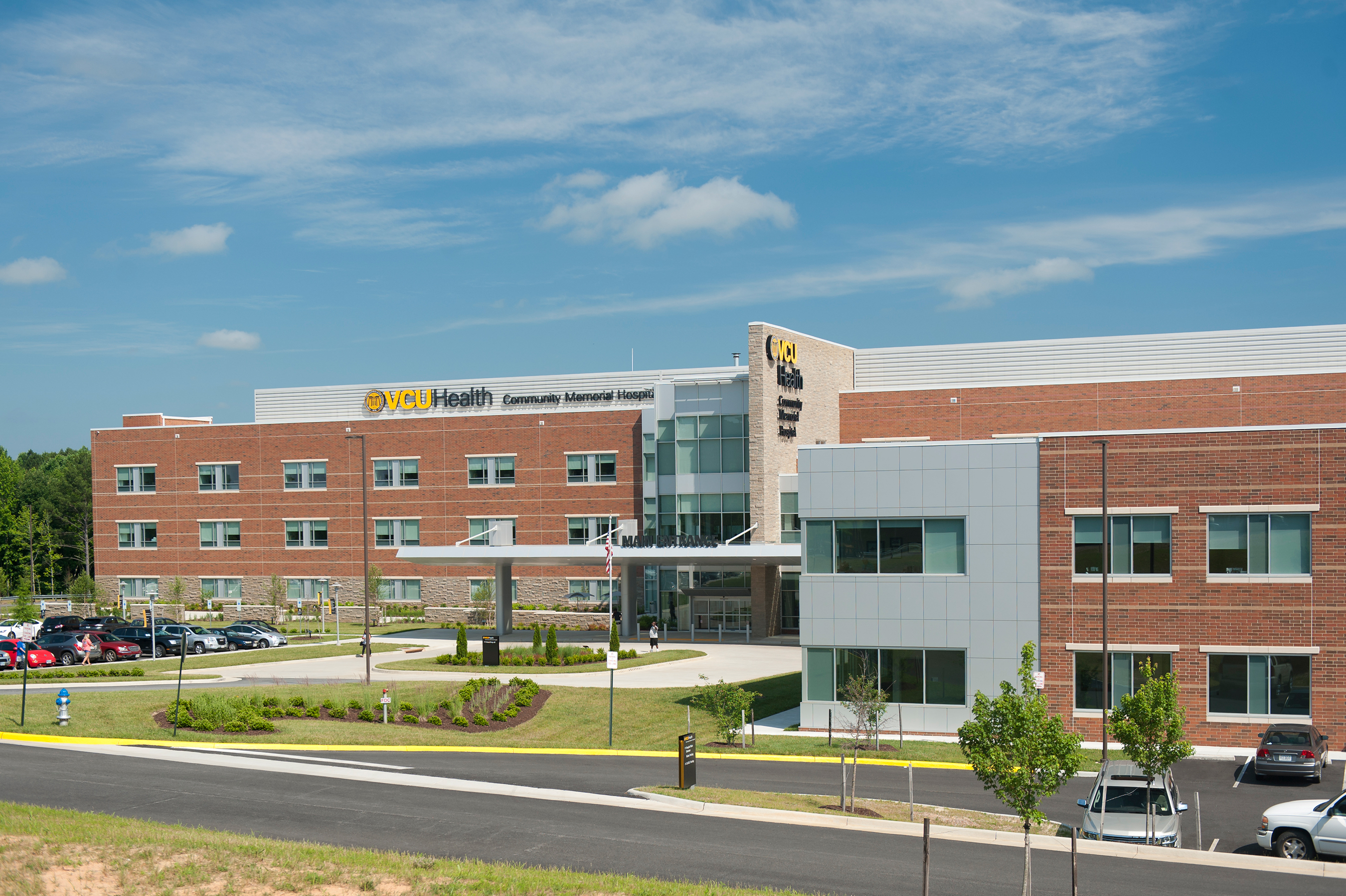 Primary training site, PGY-2 and PGY-3
A community-based rural hospital serving Southside Virginia, a region with disparities in both health outcomes and access to health services
New, state-of-the-art facilities built in 2018
70 hospital beds with 10 ICU beds and connected outpatient building
Wide range of inpatient, surgical and outpatient services, plus a long-term care facility less than three miles away
Learn more about the future of CMH from VCU Health CMH President Sheldon Barr, MSN, MBA: A day in the life of the first woman to lead VCU Health Community Memorial Hospital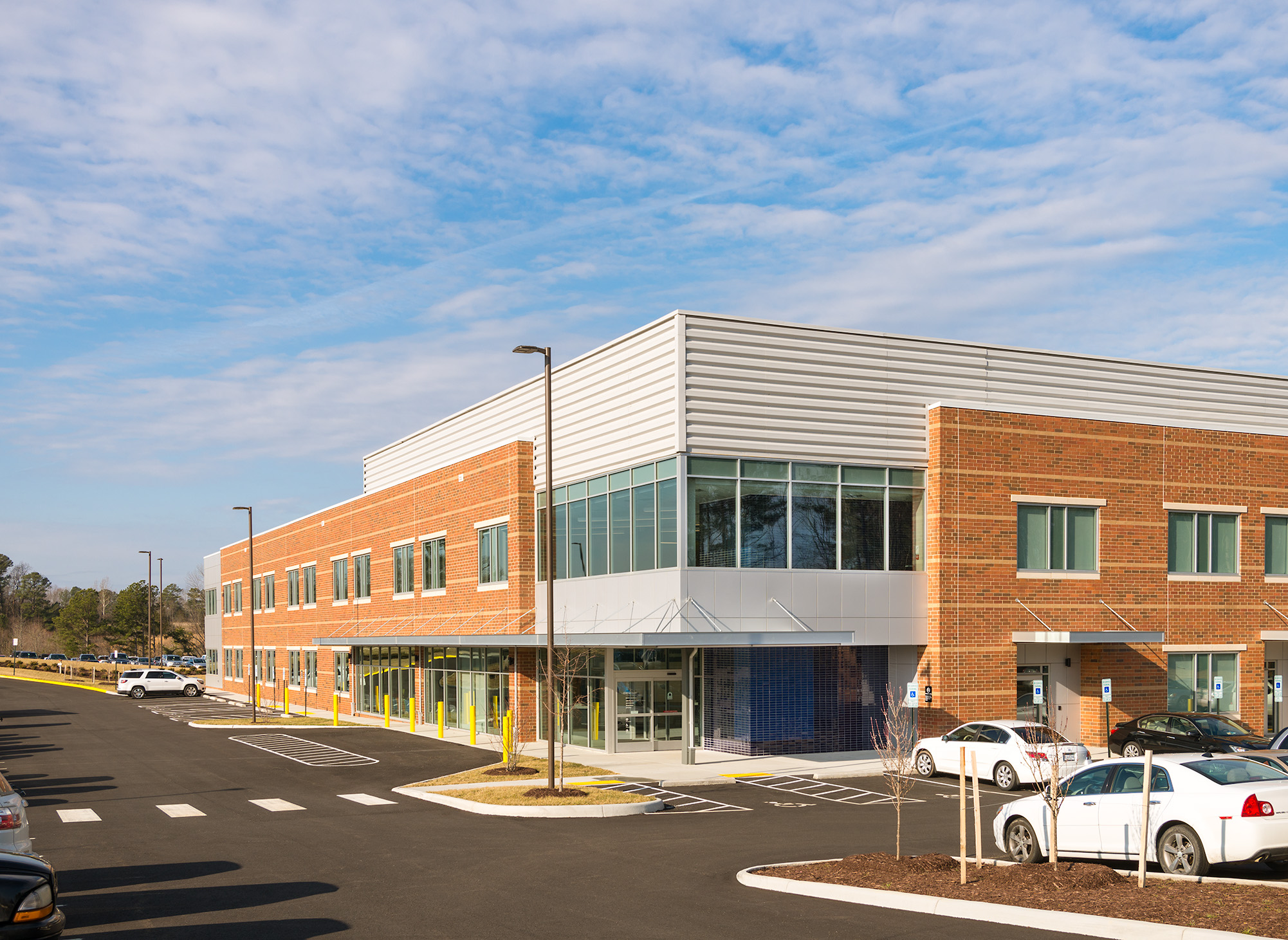 Built in 2018 with the future residency in mind, including new workspaces for residents
Nine spacious exam rooms including ample space and lighting for procedures
Located inside the Clinics, Administration, Rehabilitation and Education (CARE) Building, which houses most of the specialists in South Hill, VCU Health administration, cardiopulmonary rehabilitation and health education
Connected directly to the hospital by hallways on the first and second floors
Diverse patient populations from Mecklenburg and surrounding counties, including nearby parts of North Carolina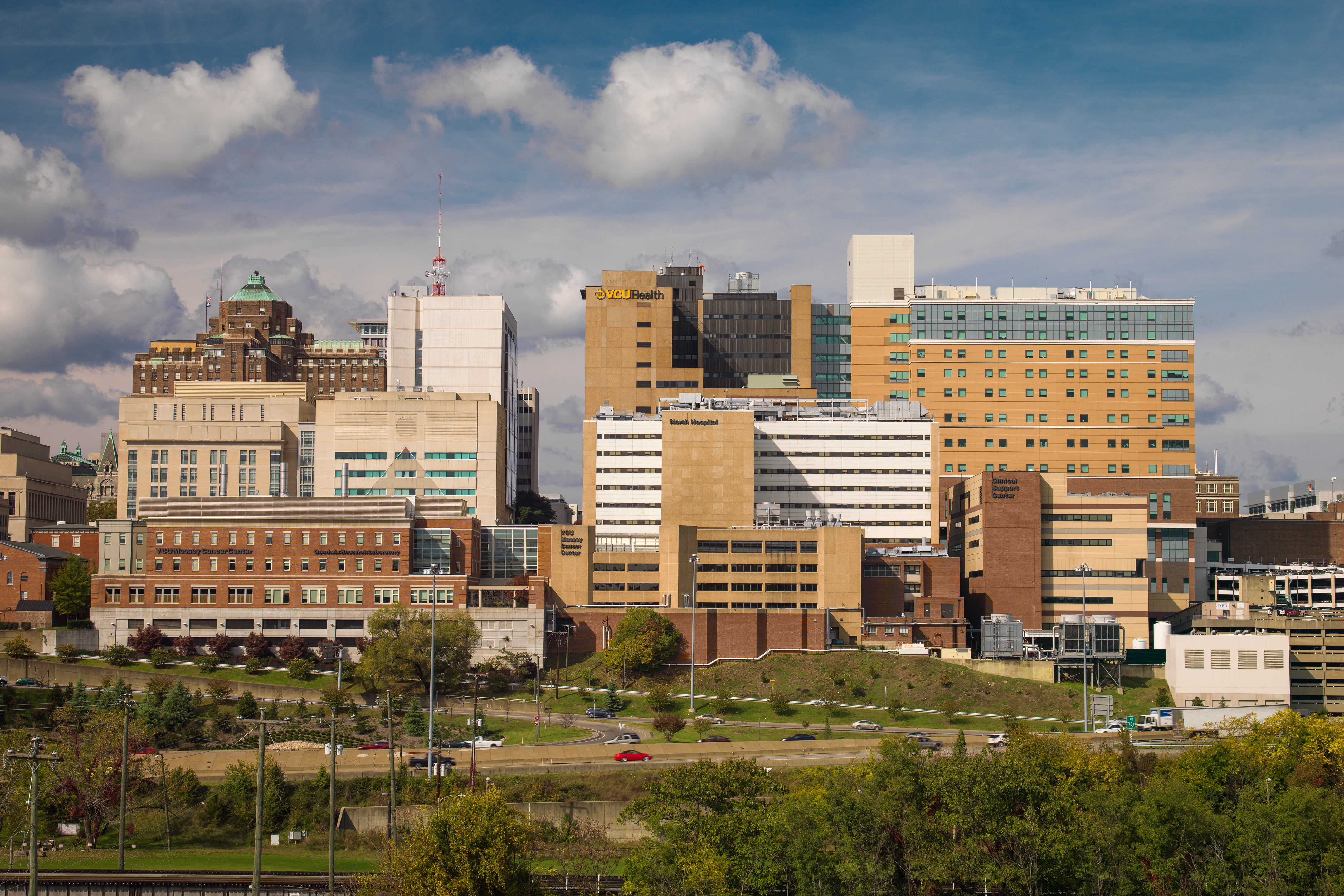 PGY-1 training site
820-bed hospital, adult outpatient clinics, pediatric inpatient and outpatient facilities
Adult and pediatric Level 1 Trauma Center
Comprehensive care in more than 200 specialty areas, including organ transplantation, head and spinal cord trauma, burn healing and cancer treatment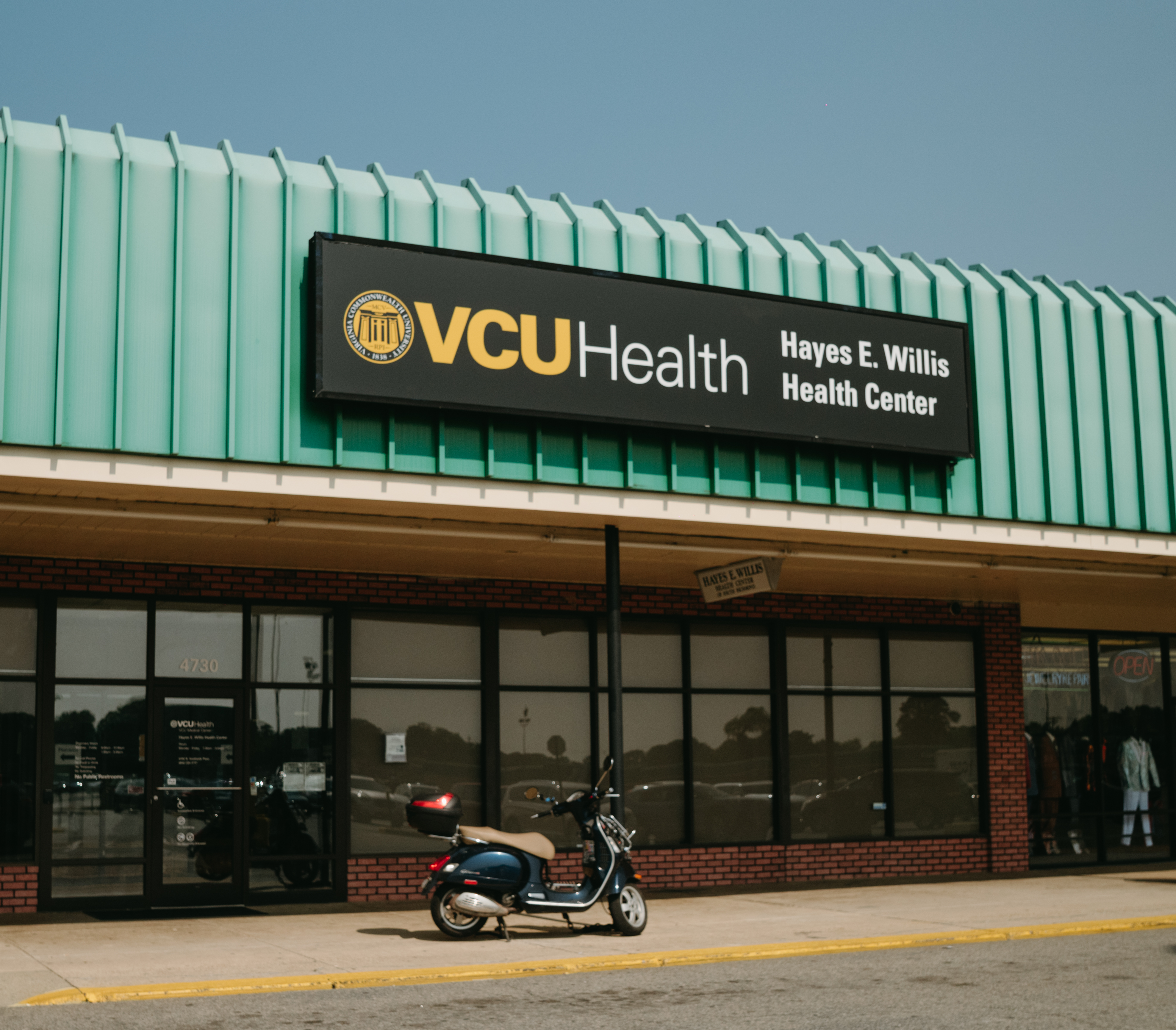 PGY-1 family medicine residency clinic site
Community clinic on the Southside of Richmond serving a predominantly urban underserved population with a wide range of social and cultural backgrounds
Well-rounded patient base across age groups
Focus on marginalized populations inclusive of transgender health, substance use disorder, immigrant health and groups facing barriers to health through structural racism
Patient centered-medical home model with onsite social work, behavioral health, case management, PharmD, laboratory and pharmacy
First-year residents rotate through specialties and subspecialties at various hospital and clinic rotations in the Richmond area.
Introduction to family and community medicine1 month
Ambulatory family medicine1 month
Ambulatory pediatrics1 month
Addiction medicine and care of marginalized patients1 month
Sports medicine1 month
Adult inpatient medicine1 month
Adult emergency medicine1 month
Pediatric emergency medicine1 month
Pediatric inpatient medicine1 month
Obstetrics1 month
Global health and community medicine1 month
Pediatric selective1 month
Elective1 month
Second-year residents provide care for the rural community of South Hill, Virginia at the newly built Community Memorial Hospital.
Ambulatory family medicine2 months
Ambulatory pediatrics1 month
Population health1 month
Psychiatry1 month
Dermatology2 weeks
ENT2 weeks
Adult inpatient medicine3 months
Obstetrics and gynecology1 month
General surgery1 month
Global health and community medicine1 month
Rural selective1 month
Third-year residents provide care for the rural community of South Hill, Virginia at the newly built Community Memorial Hospital.
Ambulatory family medicine2 months
Community behavioral health1 month
Geriatrics1 month
Adult emergency medicine1 month
Obstetrics and gynecology1 month
Orthopaedics1 month
Adult inpatient medicine3 months
Rural selective1 month
Adult selective1 month
Elective1 month
Diversity, equity, inclusion and justice
Point of care ultrasound
Social determinants of health
Global health
Health systems management
Residents have four hours per week of dedicated, protected time for educational activities. We provide a broad range of core family medicine learning topics and hands-on learning sessions delivered in various formats to maximize learning, support residents as teachers, complement clinical care and utilize an evidence-based medicine approach.
We value didactics as not only a time to learn, but a time to build a supportive and connected residency. With a combination of virtual and in-person sessions, we aim to provide a didactic format that builds personal connections among residents at both campuses and fosters wellness through community.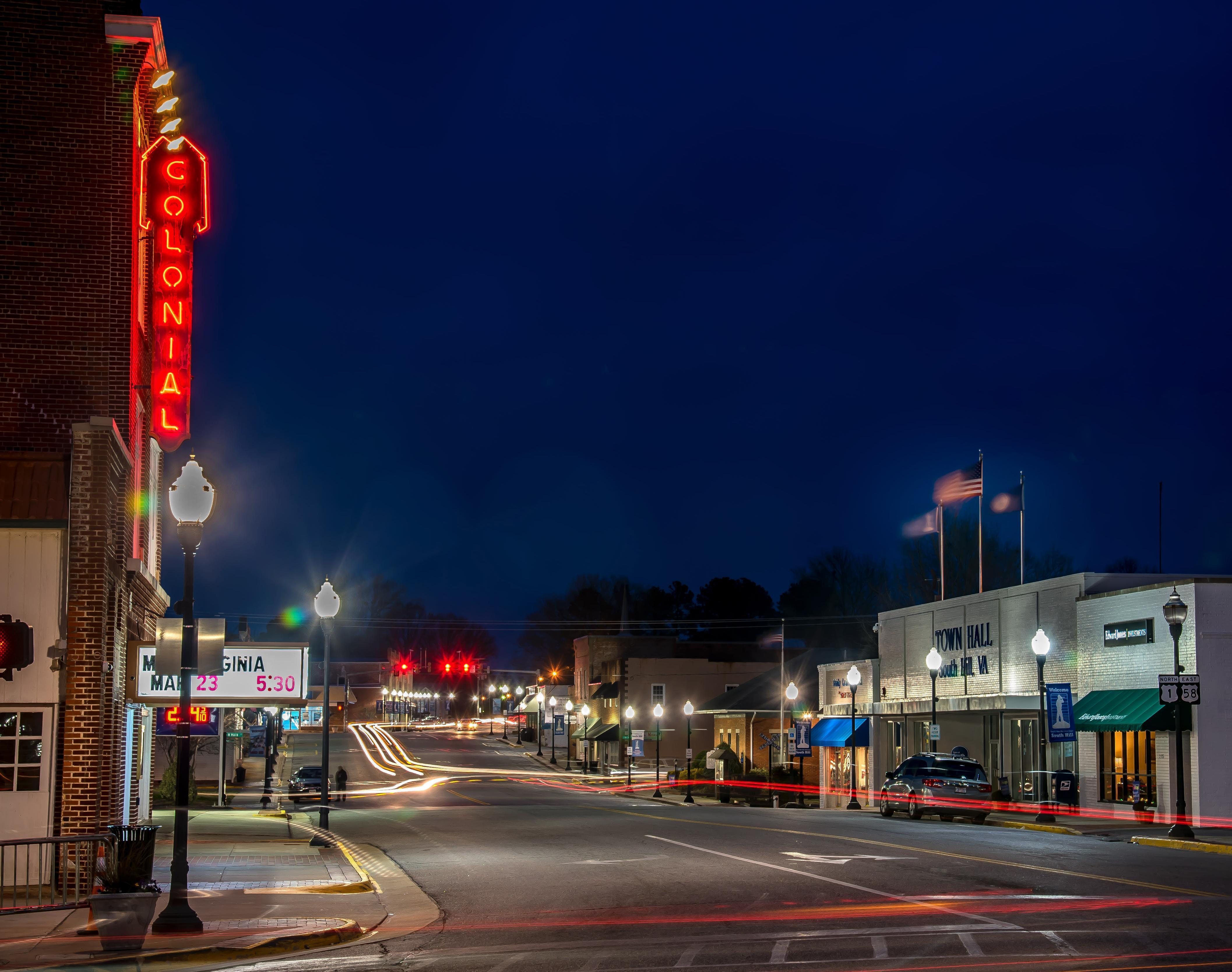 South Hill
A vibrant community in Southside Virginia, South Hill is known for its outdoor activities, forestry, agriculture and tech industry. As a growing food hub, it offers new restaurants, year-round farmers market, wineries and brewpubs. Its location about 80 miles from both Richmond and Raleigh allows for convenient air travel, and brand-new schools and parks make it a family-friendly place to live.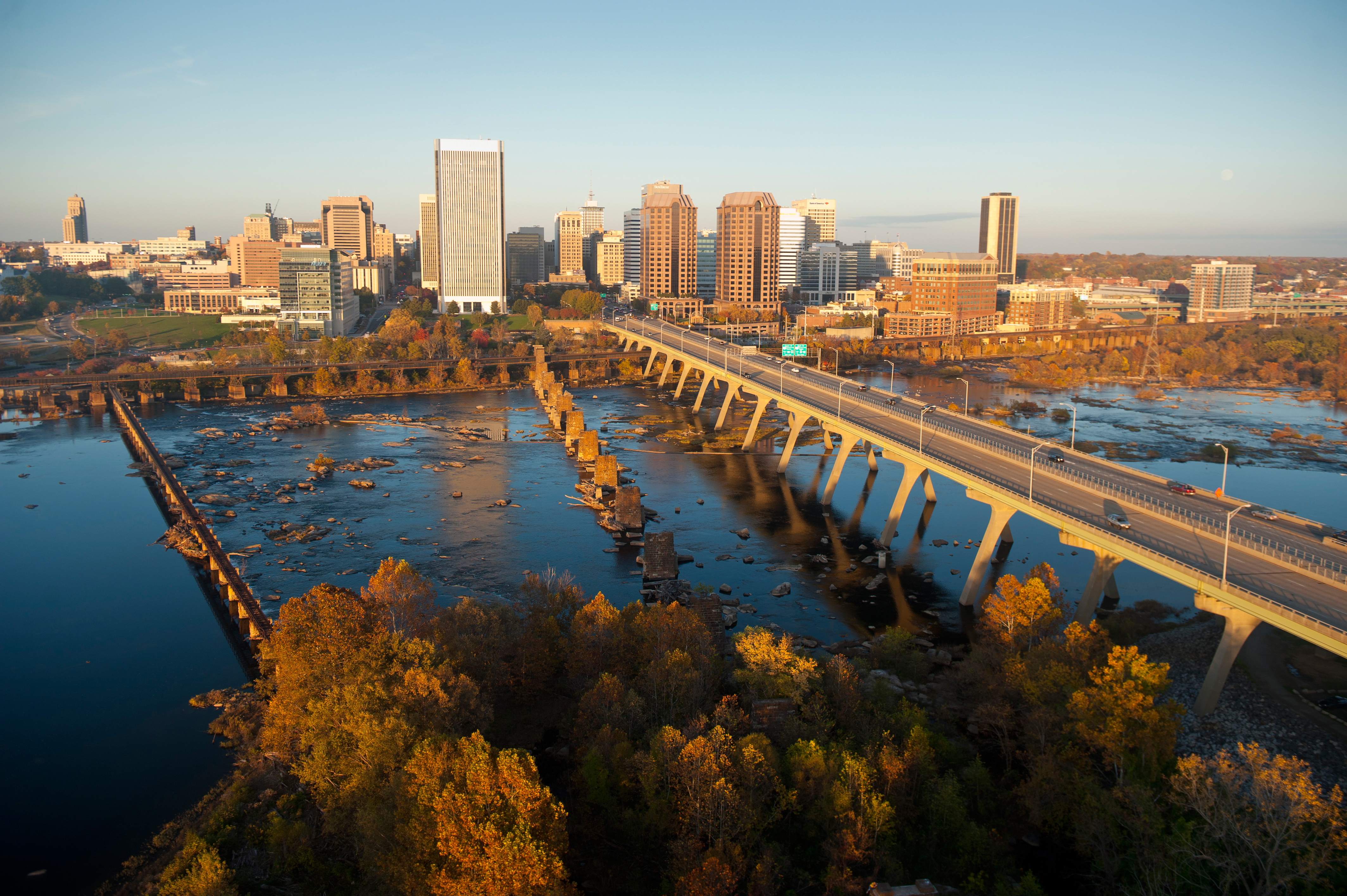 Richmond
A mid-sized city with easy access to Washington, D.C., the beach and the mountains, Richmond is one of the oldest cities in the U.S. Distinct and diverse neighborhoods offer art galleries, urban murals, museums, music venues, restaurants and breweries. For the outdoor enthusiast, waterfront parks on the James River and urban wilderness areas provide activities like white-water rafting, kayaking, hiking, mountain biking and music festivals.

We live and work in a global society, and our program sees global health as relevant to all patients, whether we are working in our family medicine residency clinics, participating in community events or providing care abroad.
At both of our primary training sites, we care for people who have lived in or traveled to areas across the globe. We believe that when we understand where they have been, where they are and where they will be going, our patients receive better care. Because of this, our curriculum weaves global health throughout all three years of training, with regular didactic sessions, local community experiences and two dedicated opportunities to participate in international or local global health rotations.
We believe we need family medicine and primary care involved at all levels of research and health policy change to improve health outcomes in the U.S. and to help define the future of primary care. In addition to faculty engaged in scholarship at the local, state national, and international levels, we host multiple research-focused groups including the Virginia Ambulatory Care Outcomes Research Network (ACORN) and the Center on Society and Health.
Our residency program provides training that exposes residents to the range of possibilities of family medicine scholarship and we develop a personalized resident scholarship plan that meets each residents' scholarship career goals. Whether it be effectively using quality improvement (QI) to improve your clinical practice or pursuing a physician-scientist career, our program will provide training and family medicine mentorship to meet your goals.
Our scholarship curriculum is longitudinal across all three years of training and, in alignment with our mission, focuses on community engagement. We provide protected time for scholarship and support conference attendance for presenting scholarship work. Included in our scholarship curriculum is:
Residents will complete two, 2- to 4-week quality improvement projects each year. One will focus on practice improvement of our family medicine residency practices, and one will focus on personal development with examples being teaching skills, efficiency in clinic, specific areas of practice (DM, HTN, etc.)
Residents will learn how to partner with epidemiologists, public health departments and community groups to address health problems affecting their local communities. Residents will also complete a one-month community needs project in South Hill, Va.
During PGY-1, residents will explore their personal research interests, learn about opportunities throughout our training sites, identify a project mentor and set a research plan.
During PGY-2 and PGY-3, residents will learn about the historical context surrounding the health topic they will be addressing, explore current and prior local efforts focused on their health topic and complete their research project.
All residents will present a poster at the yearly VCU residency research fair.

The VCU Department of Family Medicine participates in the National Resident Matching Program (NRMP), and prospective residents can apply using the Electronic Residency Application Service (ERAS) offered by the Association of American Medical Colleges.
All applicants must be within four years of graduation from medical school or direct patient care activity, either as an independent practitioner or as a trainee.
Requirements
Completed ERAS application submitted to the VCU School of Medicine, Department of Family Medicine
Official medical school transcripts and letter from the dean of your institution
At least three letters of recommendation from faculty who have worked closely with you in medical school
Erin Van Vleet
Residency Program Coordinator
Department of Family Medicine and Population Health
Box 980251
Richmond, VA 23298
804-628-1046
Erin.Vanvleet@vcuhealth.org