WHO WE ARE
Welcome to the Family Medicine Research Office Core Support (FM ROCS)! We are a dedicated group within the Family Medicine and Population Health department, focused on promoting and facilitating research, grants, and scholarship growth among our faculty, medical residents, and students. Our goal is to provide comprehensive support to enhance the research endeavors of the department.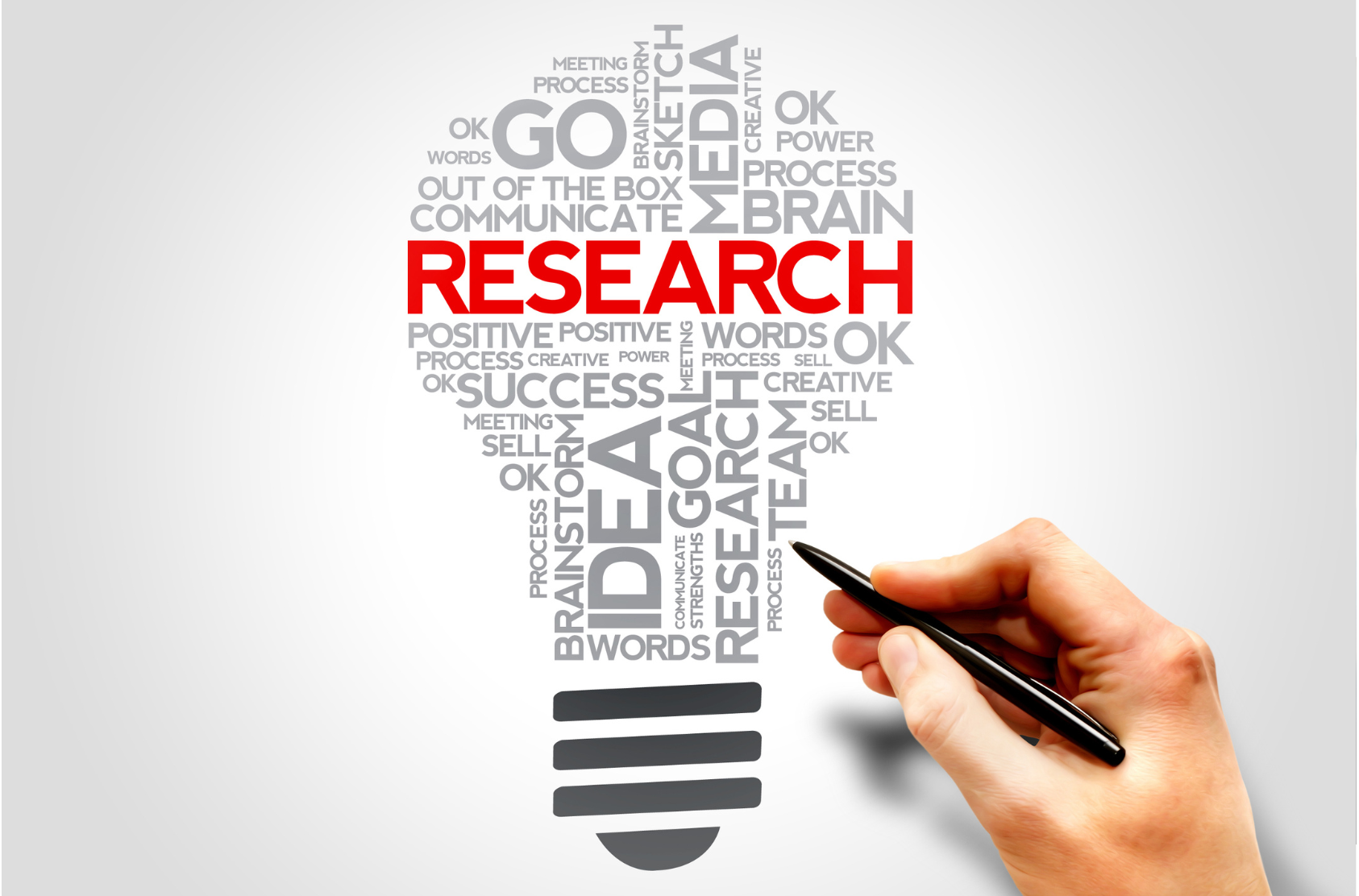 SERVICES AND SUPPORT
Protocol Development: Our team provides guidance and assistance in developing research protocols, ensuring they meet ethical standards and research objectives.
IRB Management: We help researchers navigate the Institutional Review Board (IRB) process, offering guidance on submission requirements, protocol amendments, and compliance with ethical guidelines.
Scientific Writing: Our experienced professionals provide support in scientific writing, manuscript preparation, editing, and publication strategies to enhance the quality and impact of research publications. Assistance in scientific writing for other products, such as abstract submissions and posters can also be requested.
Data Processing and Management: We offer assistance in data processing, management, and basic statistical analysis.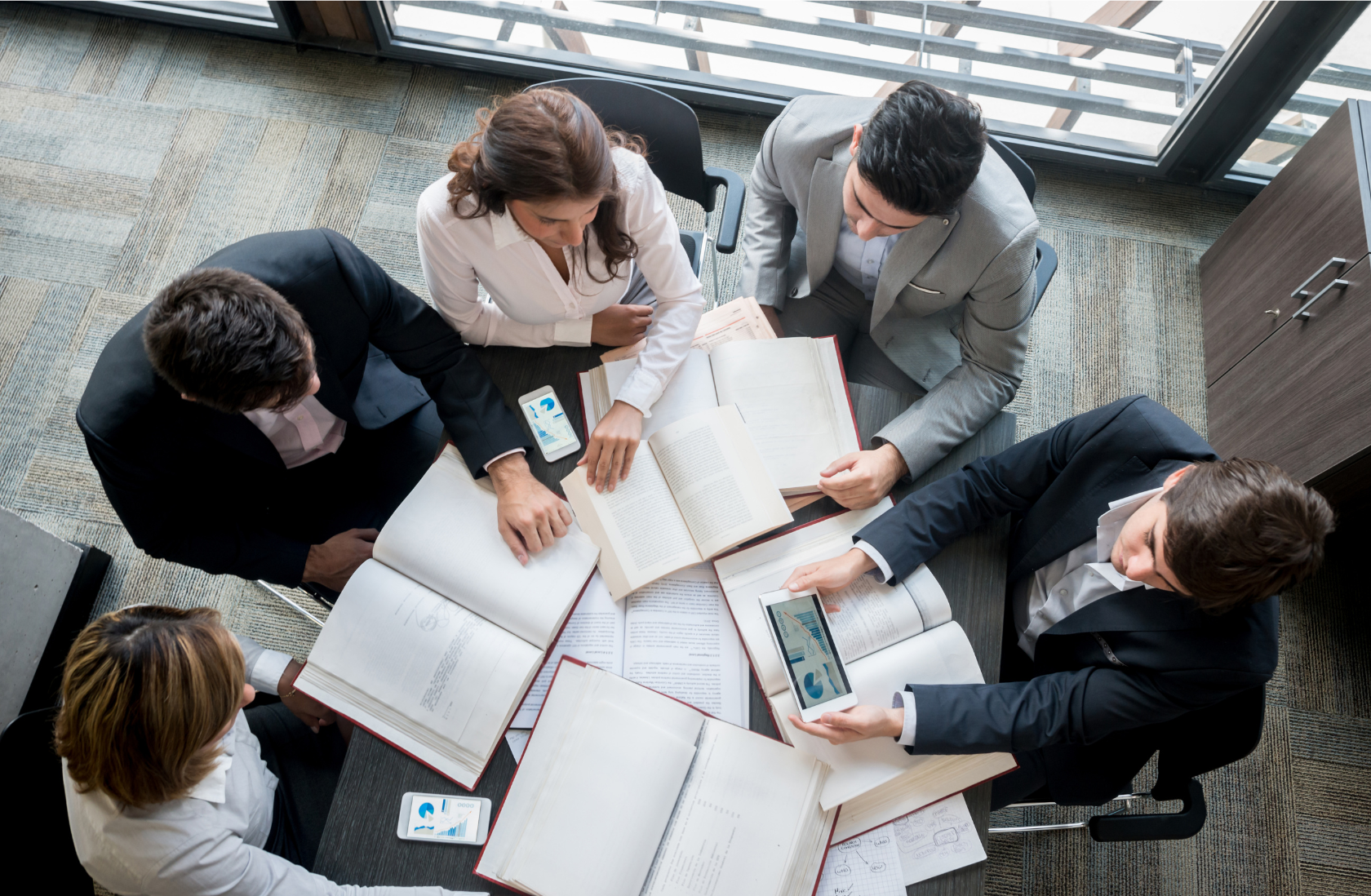 REQUESTING SUPPORT
To request support from FM ROCS, please complete the intake form below. This form will allow you to specify the type of assistance you require, whether it is related to grant management, protocol development, IRB management, scientific writing, or data processing. Our dedicated team will review your request and provide timely assistance to meet your research needs.
Intake form link: FMROCS Intake form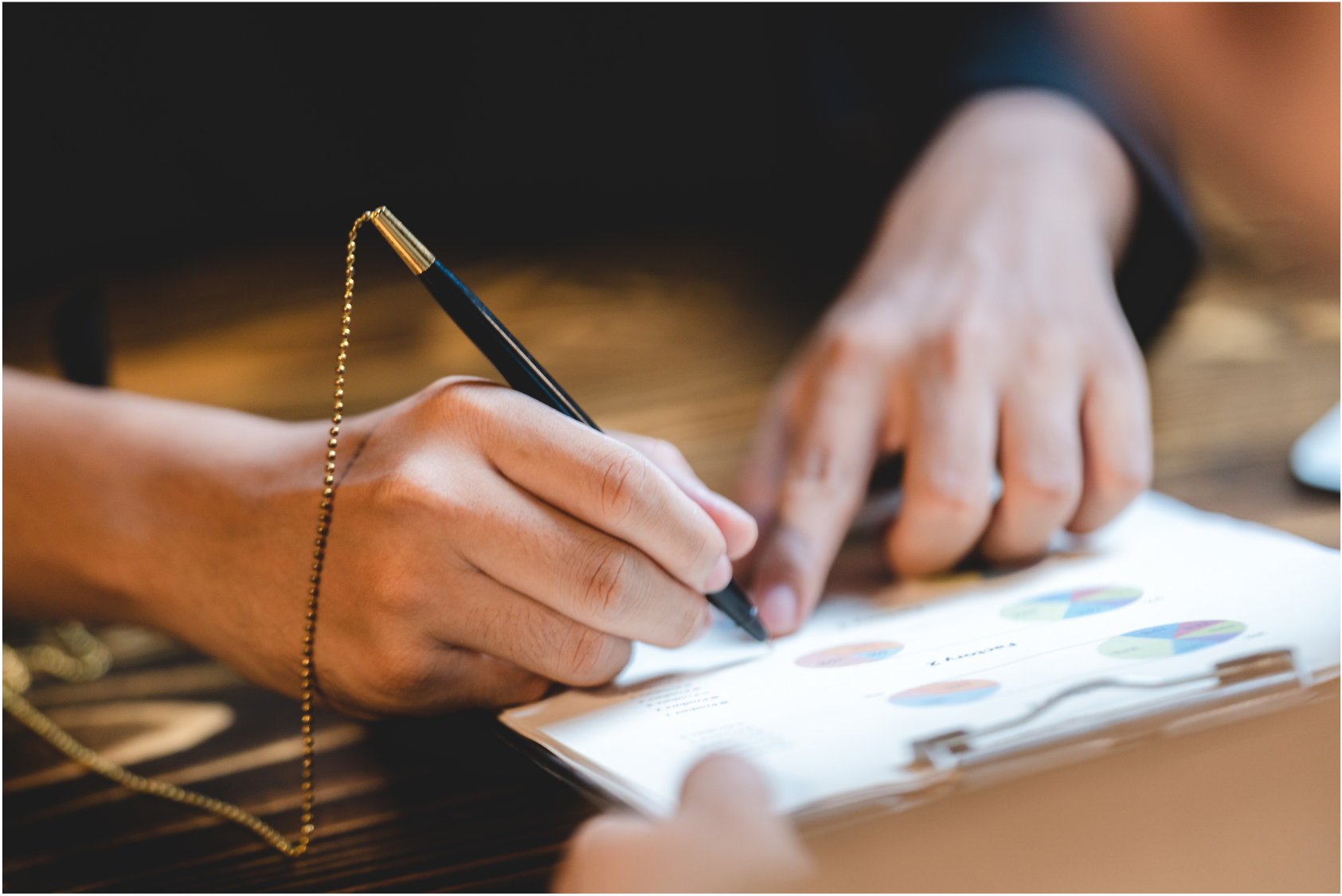 OUR TEAM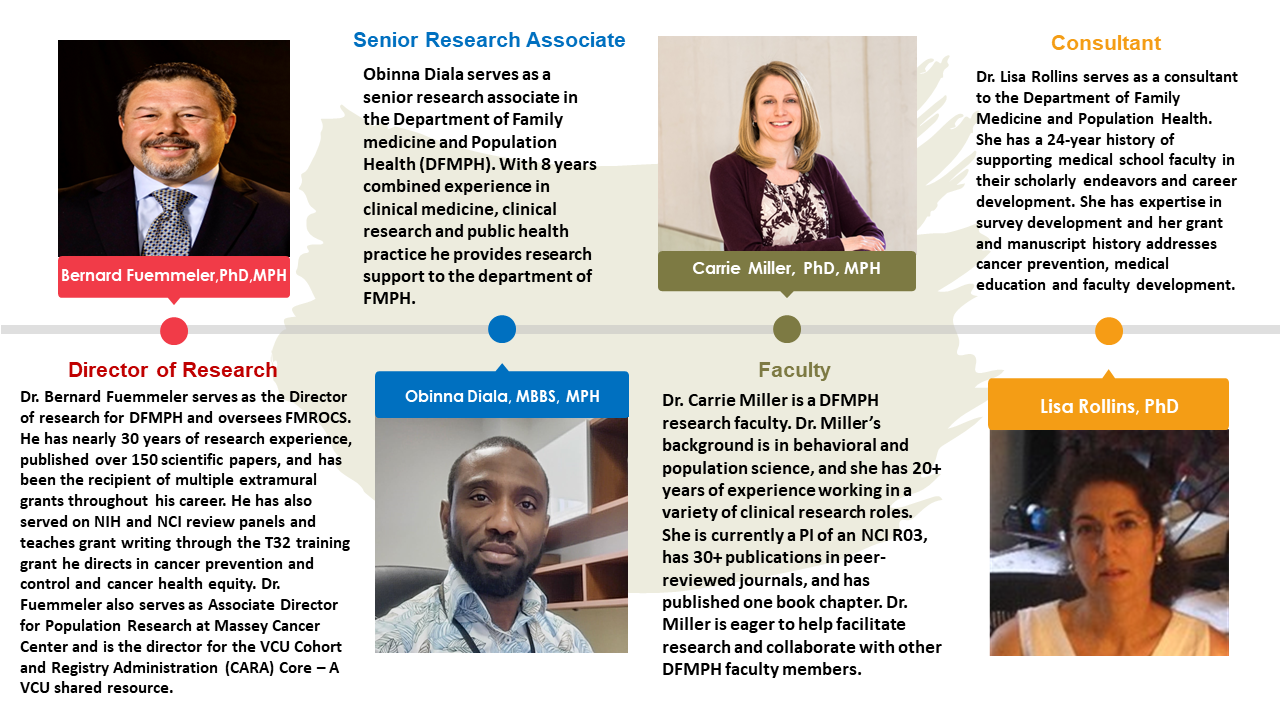 Contact Information
For any inquiries or further information, please reach out to our team members:
Family Medicine Research Office Core Support:
8th floor, One Capitol Square Building
830 E. Main Street
Richmond, VA 23219
Division Main Phone: (804) 628-4649
Email: fmrocs@vcuhealth.org
At FM ROCS, we are committed to supporting your research, grants, and scholarship pursuits. Our team is dedicated to providing the resources and assistance you need to succeed in your research endeavors. We look forward to working with you and contributing to the advancement of family medicine research.