Michelle Y. Whitehurst-Cook, M.D.
Special Advisor, School of Medicine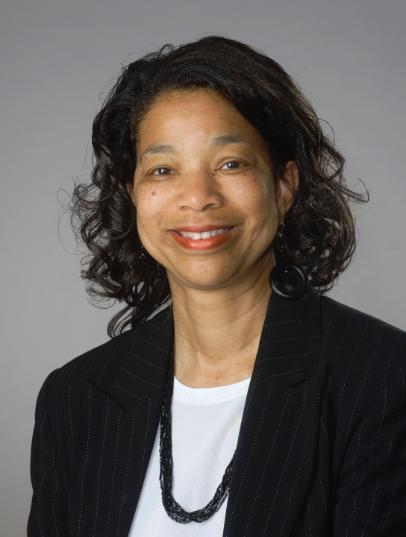 Associate Professor
Department: Family Medicine & Population Health
Phone: (804) 828-9629
Email: michelle.whitehurst-cook@vcuhealth.org
Address/Location:
1201 East Marshall Street
1st Floor, Room 1-200
Richmond, VA 23298-0565
Education
MD - Virginia Commonwealth University, Richmond, VA, 1979
BS - The College Of William & Mary, Williamsburg, VA, 1975
Faculty Development Scholar, University of California, San Diego
Certifications
Board Certification: Diplomat, American Board of Family Medicine, 1982
Recertification, 1989
Recertification, 1998
Recertification, 2005
Recertification, 2015
Research Fellowships
Riverside Family Practice
Clinical Training Information
Riverside Family Practice
Research Expertise
Teaching domestic violence issues, diabetic patient education, rural health. Faculty development, curriculum development, inner city/rural medical issues.
Keywords & Interest Areas
Family Practice
Curriculum Development
Faculty Development
Family Medicine and Health Maintenance
Practice Sites
Selected Peer Reviewed Publications
Diaz, A., Corredor M., Jackson, D., Whitehurst-Cook, M., Strauss, J. (2017). Lessons Learned From the VCU School of Medicine Latino Medical Student Association: A Roadmap for Increasing Diversity in Medical School Journal. Journal of Hispanic Higher Education.
Whitehurst-Cook, M. (2006, 2007, 2008, 2009). Herpes Simplex; Gastritis, Herpes Simplex. Domino's 5 Minute Clinical Consult.
Whitehurst-Cook, M. (2005). Case Study. Multicultural Medicine and Health Disparities,McGraw Hill Publisher: Chapter 20, Page 363. (Editors) D. Satcher, MD, PhD, Rubens Pamies, MD,
Whitehurst-Cook, M, et al. (2005). Childhood Obesity – monograph for the Virginia Academy of Family Physicians with the Society of Teachers for Family Medicine.
Roth, K.S., Whitehurst-Cook, M., Chan, JCM. (2001). Urinary Tract Infections in Children. Acta Paediatrica Taiwanica, Vol. 42, No. 2.
Rossiter, L.F., Whitehurst-Cook, M., Small, RE., Shasky, C., Bovbjerg, V., Penberthy, L., Okasha, A., Green, J., Ibrahim, IA., Yang, S., and Lee, K. (2000). The Impact of Disease Management on Outcomes and Cost of Care: A Study of Low-Income Asthma Patients. Inquiry, Vol. 37, No. 2, pp. 188-202.
Carney, P.A., Bar-On, ME., Grayson, MS., Klein, M., Cochran N., Eliassen, MS., Gambert, SR., Krishan, LG., Labrecque, MC., Munson, PJ., Nierenberg, DW., O'Donnell, JF., Whitehurst-Cook, M. and Willett, RM. (1999). The Impact of Early Clinical Training in Medical Education: A Multi-institutional Assessment. Academic Medicine, Vol 74, No. 1, Supplement pp. S59-S66.