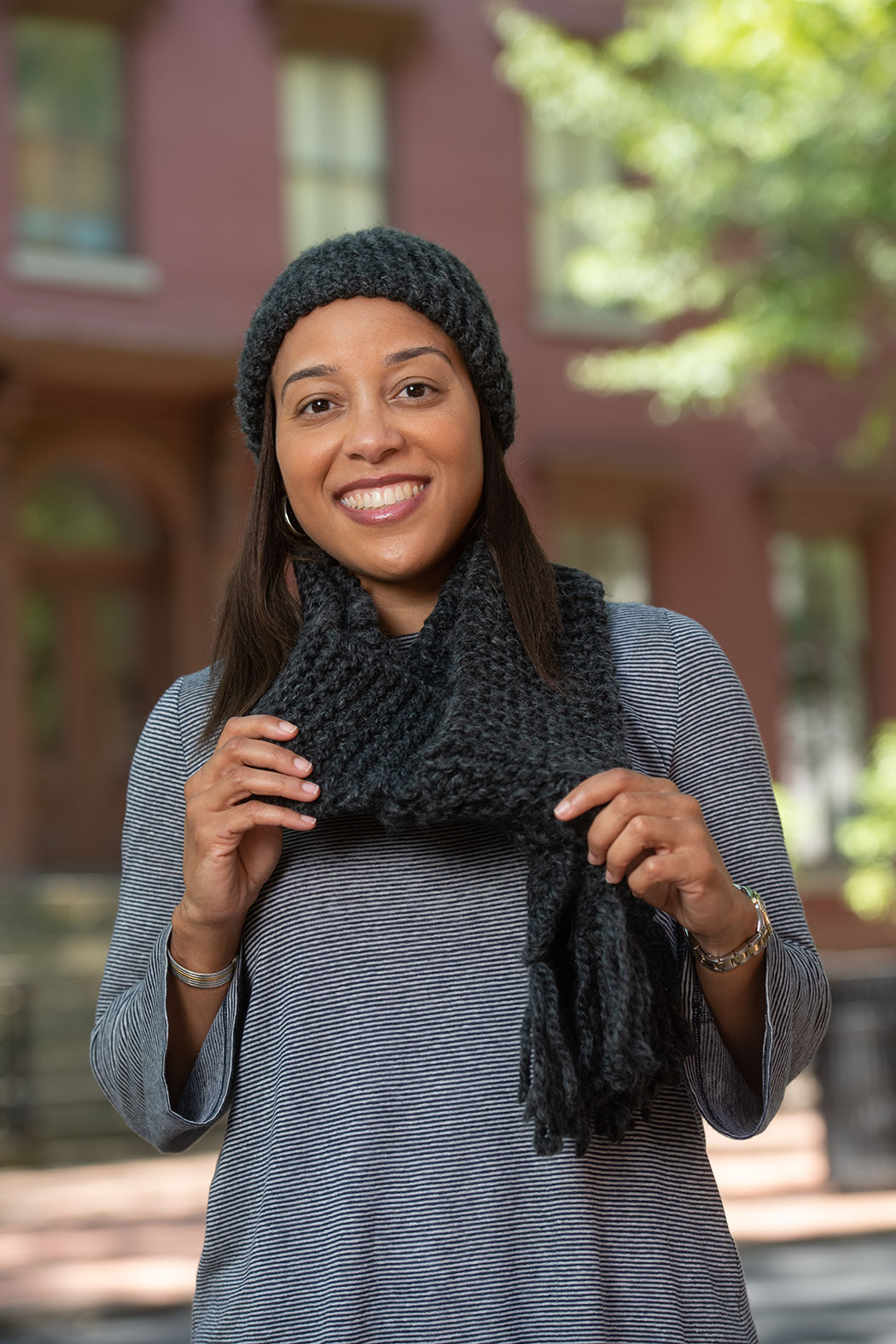 Photography by Allen Jones, VCU University Relations
Family Medicine is a natural fit for Denée Moore, M'13, H'16. As a family physician at the Neighborhood Family Health Center, a federally qualified health center in Charlottesville, Dr. Moore enjoys caring for patients throughout all phases of their lives. Through her recently-honed talent for knitting, she has found a way to share her gifts with a particular group of her patients; she welcomes each newborn with two hats (one for now, one for later in life) and a car seat blanket.
But Dr. Moore also shares the gifts of time and scholarship support with both the School of Medicine and the Department of Family Medicine and Population Health. Students can do their third-year four week clerkship and their fourth-year two week elective in her clinic, where she serves as one of the department's invaluable community resources. She is also helping to further the careers of future family physicians by serving as a mentor in the Family Medicine Scholars Training and Admission Track. The dual admission, four-year fmSTAT program is designed to develop, nurture and support medical students who are committed to a career in family medicine. Additionally, Dr. Moore supports the fmSTAT scholarship fund, as well as various other funds in the school; she has a strong desire to help others along their chosen career paths.
"She is a gem," says Judy Gary, M.Ed., assistant director of the Department of Family Medicine's medical education programs. "She contributes in so many ways and embodies what we are looking for in a mentor."
Read the full 12th and Marshall article.