In July, the Department welcomed ten scholars as the newest class of our Family Medicine Scholars Training and Admission (fmSTAT) program. Seven of them hail from Virginia, six are alumni of Virginia universities (Virginia Tech, University of Virginia, and the College of William & Mary), and undergraduate fields of study range from biology and neuroscience to Portuguese and Arabic. "We are delighted these ten new students are joining our current fmScholars," said co-directors Judy Gary, M.Ed., and Dr. Carolyn Peel, M'92. "We continue to be inspired by their values, dedication, and intention to pursue a career in family medicine."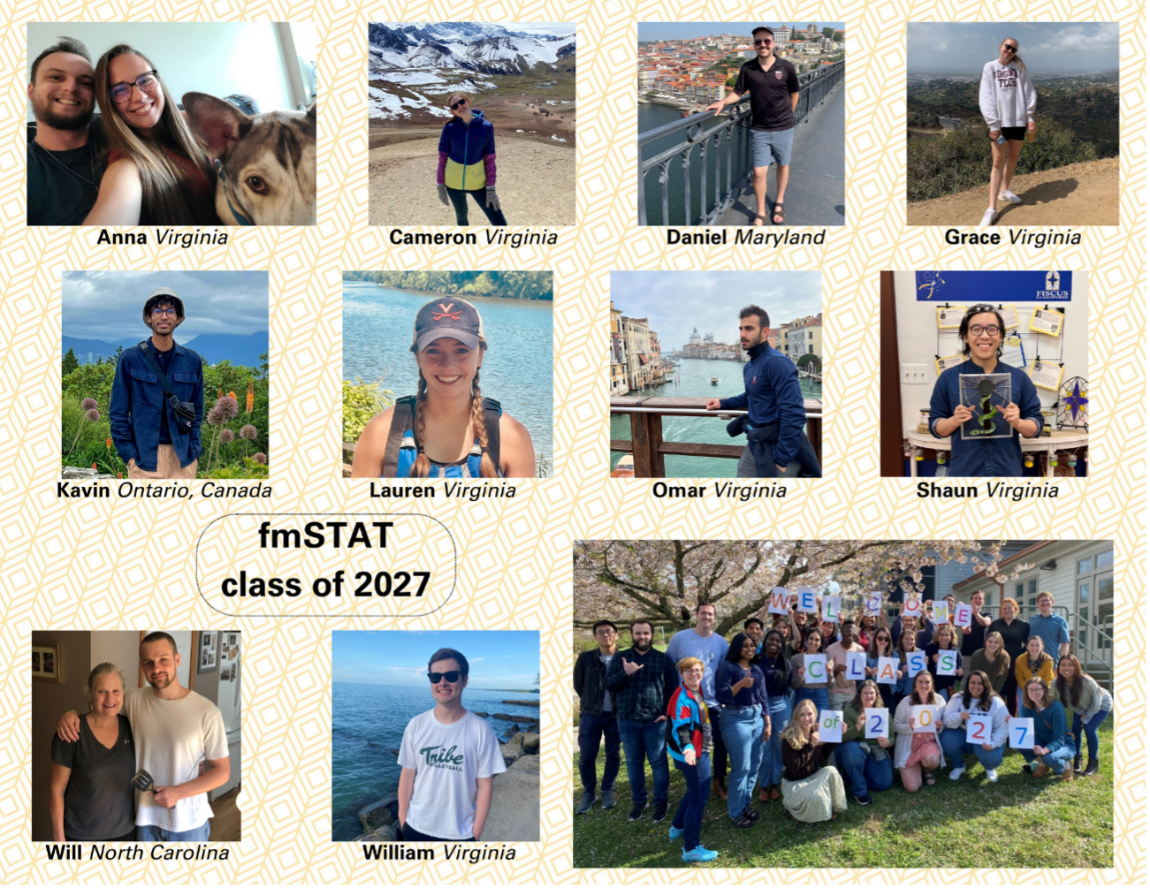 With the addition of the class of 2027, there are 37 current fmScholars. Since 2016, 54 students have completed the fmSTAT program, 52 as family physician graduates. 32 have finished their family medicine residency training; five are family medicine faculty, and eight are practicing in Virginia. Overall, approximately 73% of those who enrolled in the program are now family physicians either in residency or in clinical practice.
Established in 2012, fmSTAT is a dual admission program unique to VCU, and it is designed for selected individuals who upon matriculation intend to become family physicians. Throughout their time at VCU, each fmScholar is supported by a mentor, a family physician whose role is to support and nurture the student.
Learn more about our scholars and the program, as well as how to make a gift that will help us to attract and retain future family physicians at https://familymedicine.vcu.edu/education-programs/fmstat---scholars-program/.
Read more about the VCU SOM Class of 2027 here: https://medschool.vcu.edu/news/stories/welcome-class-of-2027/