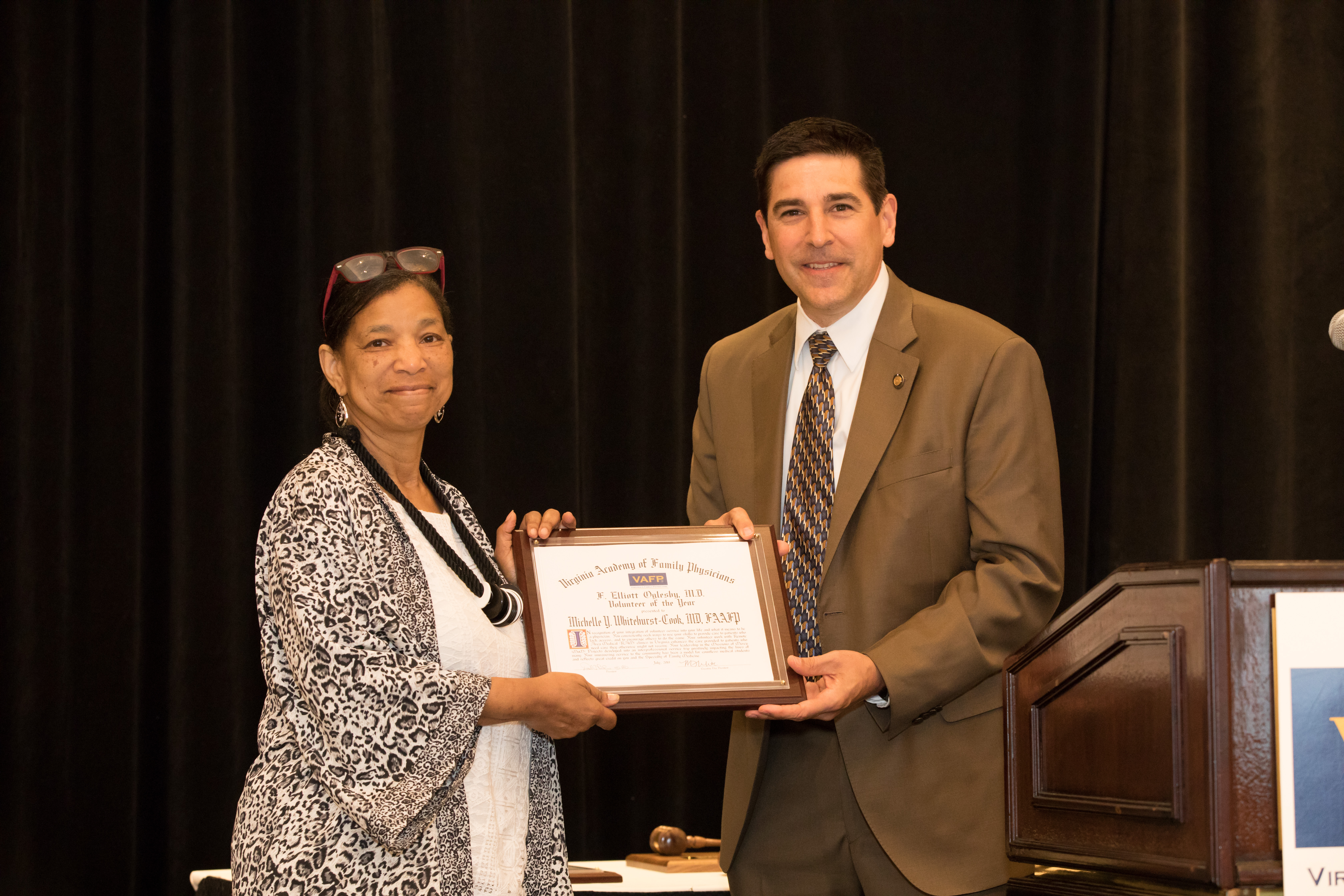 At the Virginia Academy of Family Physicians Annual Meeting in July, Dr. Michelle Whitehurst-Cook was presented with the F. Elliott Oglesby, MD Volunteer of the Year Award for 2019. Presented annually by VAFP to an Academy member, this award is given to a physician whose outstanding service to his or her profession and community exemplifies the true nature of volunteerism.
"For years she has worked with underserved populations throughout the state to decrease health disparity and increase health equity," says Matt Schulte at VAFP. "She invites medical and pre-medical students to work with her in hopes that they will be motivated to someday provide health care in areas that lack adequate health access." She has been a regular volunteer at the Remote Area Medical Clinic in Wise since the clinic's second year, and she's been taking medical students there for the past 16 years.
A graduate of the VCU Riverside Family Medicine Program, Whitehurst-Cook, M '79 and H '82, is the Senior Associate Dean for Admissions at the VCU School of Medicine, an Associate Professor in the Department of Family Medicine and Population Health, and a physician at Downtown Family Medicine (11/14/22 update: as of today, the Nelson Family Medicine Clinic has been moved to the Adult Outpatient Pavilion, with the name Downtown Family Medicine).
Congratulations, Dr. Whitehurst-Cook!